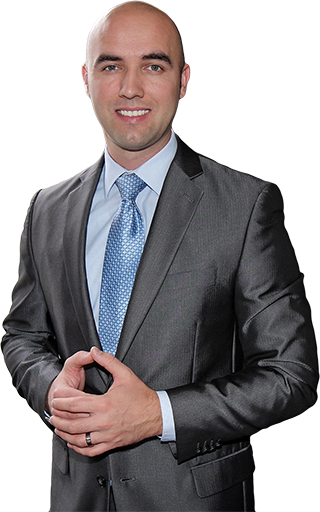 Tying the Knot with a Foreign Spouse? We Can Help!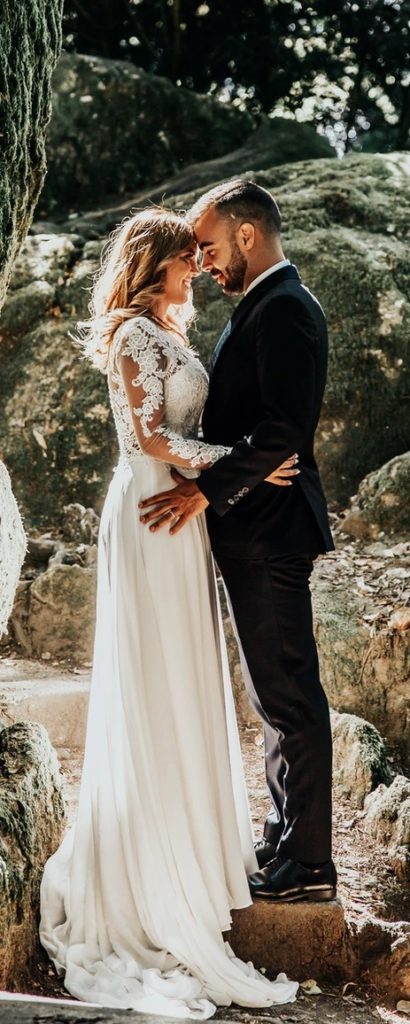 What is a Marriage Based Adjustment of Status?
Marriage Based Adjustment of Status (USCIS Form I-485) allows a foreign national to remain in the United States and obtain a green card after marrying a United States Citizen, or in some cases a green card holder. The difference in this route from marriage based consular processing is that the foreign spouse would apply and wait for her green card in the United States and have her interview at a USCIS office as opposed to a US Embassy overseas.
In order for this process to be an option, the foreign spouse must be in the United States already on some type of a visa – for example a tourist visa or a student visa. After being present in the United States, if the US Citizen and the foreign national get married (or in some cases if they already are married), the foreign spouse can petition to Adjust his or her status to that of a permanent resident.
Similarly, if the foreign spouse first arrived as a fiance on a fiance visa, adjustment of status would be the second step of the process after that fiance married the US Citizen spouse. The adjustment of status after obtaining a Fiance Visa is slightly different in that some of the forms described below are not required. For more details read our fiance visa page.


What is generally needed for a Marriage Based Adjustment of Status?
The requirements:
The foreign national must have entered the United States with a Valid Visa. For example, a student visa or a tourist visa, and in some cases even an ESTA visa waiver.
The foreign national cannot be in the US on a crewman visa – D-1, D-2 or C-1 visas.
It is recommended that at least 90 days have passed since the foreign national has entered the United States, before making arrangements to marry or adjust status to avoid any issues with preconceived intent issues regarding the initial entry on a non-immigrant visa.
The foreign national must marry, or be married to a US Citizen. In the event the US spouse is a green card holder, there may be timing and other visa issues that are not a consideration when the US person is a US Citizen.
The U.S. Citizen petitioner must be able to financially sponsor the foreign applicant or obtain a co-sponsor.
The foreign national must be a person of good moral character – meaning that they do not have a significant criminal history.
What Documents Do I need for a Marriage Based Adjustment of Status?
Birth Certificates of:

US Citizen (Include Certificate of Naturalization or Proof of US Citizenship if born outside of USA)
Immigrant Spouse

Copy of passports / visas of Immigrant Spouse
Marriage License
Prior Marriage Licenses and Divorces of:
Any records of prior criminal arrests.

US Citizen
Immigrant Spouse

Past 3 Tax Returns and W2's or 1099s of US Citizen ( Of Co-Sponsor if one)
Pay Stubs from current Employment of US Citizen ( Of Co-Sponsor if one)
2 Passport Style Photos of Each person.
Photos of Couple together – i.e. trips, meetings, etc.
Affidavits of relationship and/ or documents showing relationship:

Birth certificates of marital children, deeds, mortgages, checking accounts, utility bills, insurances, wills, trusts, medical records, junk mail with both spouses names.

Immigration Medical Examination – Form I -693
If at the time of your application filing, the Public Charge rule is in effect, the following additional items may be required:
Credit Report from https://www.annualcreditreport.com/index.action

If no credit report / credit score is available, provide screenshot or document showing none is available.

Copies of Diplomas / Transcripts showing education level attained.
Copy of Health Insurance if obtained.
Statements of Any Significant Assets (Checking account/ Savings Account, Stocks ,Property Deeds, etc. )
Statements of Any Significant Debt (Mortgages, car loans etc.)
All documents submitted must be in English. You can use an online service like RUSHTRANSLATE.COM for translations.
An experienced adjustment of status immigration lawyer can assist you in determining which documents are specifically needed for your case.
How Much does a Marriage Based Adjustment of Status Application Cost?
Fees as of October 2nd, 2020:
USCIS Petition for Alien Relative: $560.00
USCIS Adjustment of Status Fee : $1,130.00
USCIS Biometrics fee : $30.00
USCIS Employment Authorization fee: $550 (Optional)
USCIS Application for Travel Document fee: $590 (Optional)
(Please note that the fees change periodically and are at times subject to litigation and may change overnight. Check with your immigration lawyer for most up-to-date fees.)

Immigrant Physical – Generally between $250.00 – $350.00 – but varies depending on service providers and vaccination requirements.
What is the typical timeline for Adjustment of Status Based on Marriage?



(Please note this timeline may vary due to Covid-19 or other backlogs)
Obtain Documents and Prepare I-485 Application
During this time, you will gather the required evidence and work with your attorney to prepare the Adjustment of Status application for filing with USCIS.
Receive Receipt
A few weeks after the application is filed, you will receive a written receipt indicating the Adjustment of Status Application is being processed.
Biometrics Appointment
Generally, 1-2 months after the filing of the Adjustment of Status Application, USCIS will request that the foreign spouse appear for a biometrics appointment. This is where USCIS will take fingerprints and pictures of the applicant
Approval of Work Permit and Travel Permit also known as EAD Combo Card
The goal of USCIS is to issue a work and travel permit within 90 days of applying, however, due to backlogs and delays, the time frame can take as long as 7 months or longer.
Interview Stage
At the end of the processing stage, generally after about a year, the case is sent to the local office closest to the applicant for an in person interview. Both the US Citizen and Foreign Spouse must attend. During the interview, USCIS will assess the veracity of the marriage and the eligibility of the foreign spouse to adjust status.
1-12 Weeks After Interview
Green Card Issuance
Usually, 2 -3 weeks after the Adjustment of Status interview, the applicant can expect an approval letter followed by the issuance of a green card. If the marriage is less than 2 years old, the green card will be a 2 year Conditional Green Card.
1-12 Weeks After Interview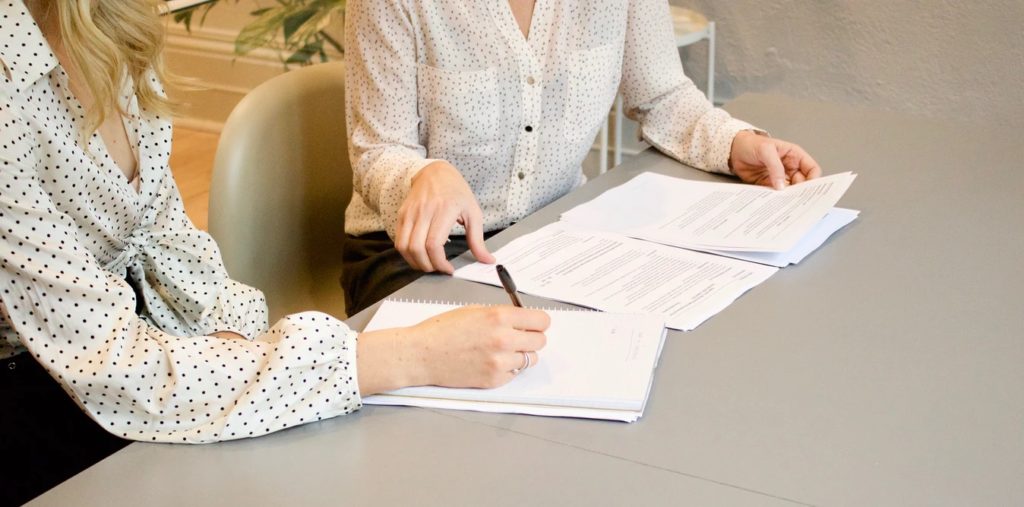 How can I prepare for the actual Marriage Based Adjustment of Status Interview? What questions can I expect?
Your Adjustment of Status Immigration Lawyer will prepare you for the specific topics to be discussed at your interview, but in general, you should keep the following in mind:
Dress Professionally

Suit and tie for men if possible or at least a button down shirt and slacks.

Professional dress or suit for women.

Arrive at your USCIS local office early. The time on your interview letter is the time of the actual interview, please allow at least 30-60 minutes to get through security and to check in.
When you arrive to the local USCIS field office, present the security personnel your appointment letter and your valid ID (passport, DL or EAD Card.) Once you get through security, there is usually another reception desk where you check in and are usually assigned a number.
At some point you will be called by name or number and will be taken to your interview location.
When you are in the office with the interviewer, be polite and do not sit until asked to.
The officer will ask you for your appointment letter and your passport.
You will then be asked to raise your right hand and to swear to tell the truth and nothing but the truth.
The questions that the officers ask may not always be the same and may not necessarily be in the following order, but usually they are as follows:
Most officers begin be reviewing the I-130 form. They will ask your name, address, date of birth, etc and everything that is on the form. Please review the form and familiarize yourself with the questions. If there are answers that are incorrect or misspelled on the form, the officer will correct them. This is normal and part of the process.
The officer may ask your spouse the information on the form relating to you and vice versa. For example, they may ask your spouse for your Date of Birth, or Place of Birth.
If you do not understand a question, tell the officer, they will rephrase it.
At any point, the officer may ask to see documents pertaining to the petition, so be ready to present them.
After the officer reviews the form, they normally start asking questions about your relationship with your spouse. Below are some typical types of questions asked. Please note, that each interview is different, so the questions you receive may not be the same:


How did you meet your each other?

How long did you date before you became a couple?

When did you decide to get married?
Why did you get married?

Was there a proposal? Who proposed?

Where was the wedding?
Who was at the wedding?

What does your family think of your spouse?

If there are significant differences in Age, Race or Religion, the officer may ask questions to address those topics.

At this point in the interview, the officer may ask to see evidence of your relationship – sometimes called the bonafides. This is when you show your joint documents and pictures. Examples of joint documents include: birth certificates of marital children, joint house deeds, mortgages, car loans, insurances, bank accounts and utility bills.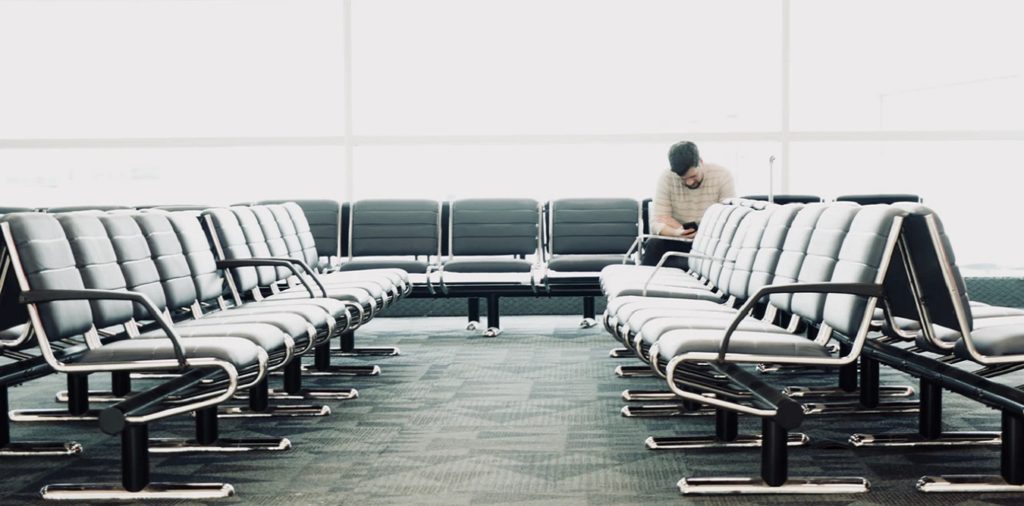 What if we are split apart during our I 485 Marriage Based Adjustment of Status Interview ?
Sometimes, couples are separated during the interview process. The most common reasons for this are:
Lack of bonafide evidence – not enough joint documents
Suspicious case – i.e. someone called in and said your case was fraudulent, you do not live together, multiple red flags etc…
Randomly selected for a more thorough separated interview.
If you are split during the interview, usually one spouse is asked to go back to the lobby while the other stays behind and is questioned. The officer will normally ask the spouse in the interview room about 10 or so questions, many times along the lines of:
Where did you meet?
Where was your wedding?
How many people were at your wedding?
Did you have a reception?
Where was the reception?
At your home, do you have a refrigerator? Does it have an ice maker?
What color is the comforter in your master bedroom?
Do you have any pets? What kind?
What did you guys eat for dinner last night?
How did you spend the last weekend?
Once the officer asks the first spouse these questions, he will then call the other spouse back in and ask the same questions and compare the answers. The answers may not be 100% exact, but should be close. The questions asked are not something you need to prepare for or study, they will not be trick or gotcha questions. They are questions that a normal couple should be able to answer about themselves without preparation.
When the Adjustment of Status interview is over, the officer may ask for additional details or evidence in order to complete the petition. This is fairly common and nothing to worry about. Speak to your Portland Immigration Lawyer about any additional requests or concerns. The case usually gets approved shortly after we address their requests. If the officer has no requests, they will normally send out a decision letter in a few weeks.
Additional Interview Tips:
When answering, answer out loud, yes or no. "Ahem" or shaking the head is not acceptable.
Be organized. The more you are organized, the easier the interview will be.
Do not joke with the officers.
Be polite.
If the officer is rude, be patient. If it becomes excessive, you may ask for a supervisor, but this is not common.
Do not bring electronics, weapons or sharp objects.
What do I have to bring to my
I-485 Marriage Based Adjustment of Status Interview?
Always be sure to speak to you Adjustment of Status Lawyer about what to bring to the interview, but in general, the following items should be collected and brought to the USCIS Office:
Bring Originals of:
Interview Notice
Updated Medical Exam if the Old One Expired
Updated Tax Returns and W2's or 1099s ( Of Co-Sponsor if one)
Latest paystubs ( Of Co-Sponsor if one)
Passport,( current and old passports used to enter the USA) of Foreign Applicant
Government ID of US Citizen (Driver's License, Passport etc.)
Government ID (Driver's License) of Foreign Applicant
Employment Authorization Card / Travel Permit
I 94
If the applicant is an F1 Student, bring I-20's and School Transcripts.
Birth Certificates of:

US Citizen
Immigrant Spouse

Marriage License
Prior Marriage Licenses and Divorces of:

US Citizen
Immigrant Spouse

Any records of prior criminal arrests. IF YOU HAVE A CRIMINAL RECORD, BE SURE TO DISCUSS IT WITH YOUR IMMIGRATION LAWYER
BONAFIDES: Bring Originals and Copies for USCIS to keep:

Joint Documents showing relationship:
Birth Certificates of any biological children of the marriage
Checking accounts, medical records, school records, utility bills, insurances, wills, trusts, junk mail with both names, etc…
And/ or Affidavits of relationship
Photos of Couple together – i.e. trips, wedding, etc.
Some officers like to see the past 12 months of joint checking / savings accounts – so try to bring those if possible.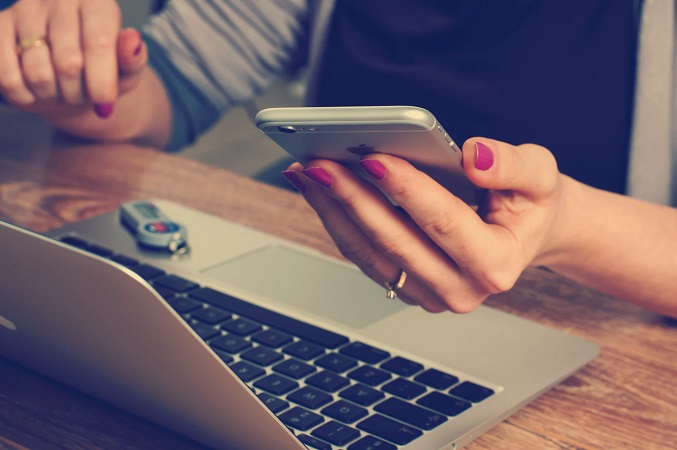 More questions? Get Your Free Initial Consultation with an Immigration Lawyer Today:
Marriage Based Adjustment of Status Frequently Asked Questions:
How long does a Marriage Based Adjustment of Status take to process?
The processing times may vary depending on the current workload of USCIS. However, most cases should be processed in a bout 12-18 months. You can check the current USCIS processing times on their website at https://egov.uscis.gov/processing-times/ .
How much does a Marriage Based Adjustment of Status Cost?
At the time of writing of this page, USCIS fees are in the process of being changed, the government fees are estimated to be somewhere between $1,760 and $3,000.00. Be sure to check with a Portland Immigration Lawyer as to what the current government costs are. You can view more details about our flat fees on our Immigration Lawyer Fees page.
What is a K1 Adjustment of Status?
Change of status or adjustment of status for a K-1 Fiance is the process that takes place after the fiance arrives to the united states and gets married. It involves another set of applications that are filed with USCIS and usually another interview at the end of the process. The time frame varies depending on the caseload of the local USCIS field office, but generally it takes anywhere between 6-12 months. The major requirement is that the Fiance and her US Citizen sponsor be married within 90 days of entry into the US. If the marriage does not take place within 90 days, the fiance will not be able to adjust her K-1 visa to that of a permanent legal resident (green card holder). It is also highly recommended that the application be submitted within that 90 day time period.
Can you Travel outside the USA while waiting on the Marriage Based Adjustment of Status to Complete?
If the I-485 applicant leaves the USA during the process, the application may be considered abandoned and the immigrant could trigger a 3 year or a 10 year ban on returning to the USA. In order to travel, the foreign spouse will have to apply for and wait for the approval of a Travel Pass called Advanced Parole. This document allows an applicant to leave the country and come back without abandoning the application.
Can you expedite a Marriage Based Adjustment of Status?
No, unless there is a dire humanitarian reason, generally an I-485 petition cannot be expedited. Speak to a Portland, OR Immigration Lawyer to determine if your immigration situation would be case that could qualify for an expediting request.   
When can a Foreign Spouse Apply for US Citizenship?
Once a Marriage Based Adjustment of Status is approved, the foreign spouse becomes a green card holder. After three years of being a green card holder, the foreign spouse can petition to naturalize and become a US. Citizen.  A Portland, OR Immigration Lawyer can help you with the Naturalization process.
Can an I-485 application be Denied?
Yes, it is possible for an incorrectly filed Adjustment of Status Application to be denied. Also, applicants and petitioners with criminal and complex immigration backgrounds could see complications in their petitions. This is why it is important to have a competent Immigration Lawyer handle your marriage immigration petition from beginning to end. An immigration lawyer can help you avoid common mistakes and help ensure that your petition has the best chances of being approved
Do I need an Immigration Attorney?
Although you may be able to prepare the petitions and go through the process on your own, submitting the petition incorrectly can lead to a denial that may have other consequences in the future. Not knowing all of the nuances involved can prolong the process and sometimes lead to minor children aging out. An experienced Immigration Lawyer can guide you through the entire immigration process and help ensure a successful outcome at the initial visa process as well as the subsequent renewals, or naturalization.
Can an adjustment of status applicant work or study in the U.S.A.? 
Yes, the foreign spouse can petition for a Work Authorization allowing them to work and study while they wait for their green card to be approved. Normally, the work permit is issued within 90 days of applying for it. It is generally submitted with the application to adjust status.
Can Same Sex Couples Apply For Adjustment of Status based on Marriage?
Yes, same sex or gay couples are eligible to apply for adjustment of status. Our offices has handled many same sex petitions in the past and can advise you on the process.
Can an Adjustment of Status applicant Bring His or Her Children?
Yes, the unmarried and under 18 years old children of your spouse can follow their parent to the United States and also obtain a green card after the marriage takes place.
What if I have a criminal background? I can still petition for Adjustment of Status?
If either party has criminal background, it may be a bit more difficult to obtain the adjustment of status, but there may be solutions. It is best to speak to an Immigration Lawyer to discuss the specifics of your particular situation.
What our past clients have to say about our services:
An Immigration Lawyer you can trust! Attorney Mario Musil has been knowledgeable and forthright since our initial phone consultation. Actually, I had contacted one other Orlando... read moreAttorney Mario Musil has been knowledgeable and forthright since our initial phone consultation. Actually, I had contacted one other Orlando area attorney who claimed to be an expert with immigration law. That initial phone call to this other 'expert' attorney left me feeling confused and overwhelmed by this process. Luckily my husband had located Mr. Musil online and he called to get advice about our situation.Mr. Musil was very organized, efficient and professional. Upon our first meeting with him he gave us a folder with his credentials and education enclosed. The folder also listed what paperwork we needed to fill out and return to him. I have a type A personality so I'm very organized with paperwork and need specifics and timelines. Mr. Musil was excellent at handling our many questions and requests. He told us average timelines for each process, which helped with the waiting part. He gave us details and specifics as to what to expect during each step of our immigration process.My husband and I felt confident that Mr. Musil kept our personal information confidential and that he was ethical and competent with our case. Mr. Musil has excellent communication and will keep you well informed by emails and phone calls.We went into our interview prepared and confident that we had gathered all necessary documents for a positive outcome. Our case was approximately 7 months total from initial consult to news that our case had been approved.My husband and I would like to thank Attorney Mr. Mario Musil immensely for all his hard work effort and diligence to our case. We a positive outcome and our family is very happy. We highly recommend him as an Immigration lawyer and have referred him to our friends and family. read less

Angela and Andre

4/24/2015

Mario Musil - The best lawyer in South Florida Mario has been our lawyer for the past 3 years. He is trustworthy, knowledgeable, and conducts himself in a very... read moreMario has been our lawyer for the past 3 years. He is trustworthy, knowledgeable, and conducts himself in a very professional manner. I would highly recommend him to handle any case. read less

good man and excellent attorney did what he said and is sticking with it until my goal is reached said he would help me get... read moredid what he said and is sticking with it until my goal is reached said he would help me get my license back and that is what he is doing kept me informed and always answered my calls and concerns cant ask for more and the fees were more than reasonable IF I WERE YOU AND READING THIS REVIEW I WOULD HIRE MARIO MUSIL YOU WONT REGRET IT read less

Excellent My wife and I came to Mr. Musil with high hopes and a slightly awkward case to apply for a... read moreMy wife and I came to Mr. Musil with high hopes and a slightly awkward case to apply for a Residency/Green Card. He guided us every step of the way and prepped us for our interview. It was entirely painless and we are very pleased to have gone to Mario Musil at Musil Law Firm. read less

Immigration Perfection Attorney Musil advised us at the very first meeting what timetable to expect and what documents/information would be needed. He... read moreAttorney Musil advised us at the very first meeting what timetable to expect and what documents/information would be needed. He followed up with us every stage of the way. He communicated every notice he received; answered each and every question we had; and answered every call the SAME day! He prepared us 100% and researched and was prepared for every eventuality. Personal, professional and accurate representation! read less

Citizenship Mario Musil was extremely helpful by providing a personalized approach to my case. He represented me thoroughly in processing my... read moreMario Musil was extremely helpful by providing a personalized approach to my case. He represented me thoroughly in processing my case by attending the initial interview and final meeting with immigration. He made sure I was well prepared before my meetings by providing me with all the needed information to study and be prepared. His down to earth approach made me feel comfortable and his prompt response to any questions or concerns was greatly appreciated. read less

thank you so much for all the help!

Wonderful experience with Mario, an excellent attorney! Mario did very good job for my green card case. He gave me so much confidence towards my case and... read moreMario did very good job for my green card case. He gave me so much confidence towards my case and made me clearly knew that I'd got through this. All my worries had gone after receiving his professional advises. We had gone through the whole process clean and clear, nice and excellent! He's such an experienced attorney in immigration. We've got a very good and expected result finally! Me and my husband propably will hire him again in future! read less

Excellent representation Handled our immigration case very well. He walked us through the entire process.We are very pleased with his Professional representation.Our... read moreHandled our immigration case very well. He walked us through the entire process.We are very pleased with his Professional representation.Our case has been approved and we are happy! read less