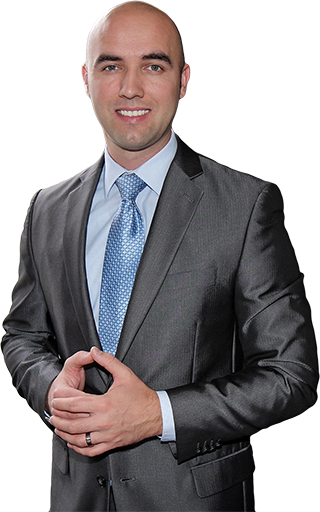 Are you looking for a Fiance Visa Lawyer? Our attorney has handled countless K-1 Fiance visa applications over the more than 10 years as an immigration lawyer and can help you bring your fiance to the United States. The process of applying for a K-1 Fiance Visa can sometimes seem daunting and can be filled with potential pitfalls. Using an experienced lawyer can help you avoid mistakes and keep your petition moving in a timely manner by avoiding delays.
What is a K-1 Fiance Visa?
A Fiance Visa, also known as a K-1 Visa, allows a foreign individual – who is engaged to a U.S. Citizen – to enter the United States for the purpose of marrying the U.S. Citizen and later obtaining a green card.
This Visa is normally obtained for couples where the foreign fiance is not in the USA and does not have a U.S. Visa or Visa Free Travel. Portland Oregon Immigration Lawyer Mario Musil can assist you with obtaining this visa for your fiance!
A fiance Visa allows a U.S. Citizen to bring over a foreign fiance. The foreign spouse can be from any country and the visa is not country specific. The relationship MUST ultimately lead to marriage in order for the visa to be issued.
What is needed for a K-1 Visa?
The requirements:
The person making the request for the visa must be a U.S. Citizen. A green card holder cannot apply for their fiance.
The couple must intend to marry and should actually marry within 90 days of the foreign fiance entering the U.S.A.
This may be obvious, but neither person can already be married. All prior marriages must be concluded with a valid divorce.
The couple must have met in person in the past two years, unless a religious or other exemption is obtained.
The U.S. Citizen petitioner must be able to financially sponsor the fiance or obtain a co-sponsor.
What Documents Do I need for a K-1 Fiance Visa?
Birth Certificates of:

US Citizen (Include Certificate of Naturalization or Proof of US Citizenship if born outside of USA)
Immigrant Fiance

Copy of passports / visas of foreign Fiance
Prior Marriage Licenses and Divorces of:
Any records of prior criminal arrests.

US Citizen
Immigrant Fiance

Past 3 Tax Returns and W2's or 1099s of US Citizen ( Of Co-Sponsor if one)
Pay Stubs from current Employment of US Citizen
2 Passport Style Photos of Each person.
Photos of Couple together – i.e. trips, meetings, etc.
Letter of Intent to Marry From Fiance.
Affidavits of relationship and/ or documents showing relationship:

Hotel and plane ticket receipts, movie or concert tickets, e-mails, phone records, etc.
An experienced fiance visa immigration lawyer can assist you in determining which documents are specifically needed for your case.
How Much does a Fiancee Visa Application Cost?
Fees:
USCIS Fiance Visa Fee: $535.00
State Department Fiance Visa Fee $265.00 – Can Fluctuate
Fiance Visa Physical – Generally between $150.00 – $350.00
After the Fiance enters the United States, gets married and applies for Adjustment of Status, there will be additional Immigration Fees:
USCIS Adjustment of Status Fee: $1,140.00
USCIS Biometrics Fee : $85.00
What should the Fiance Letter of Intent Say?
Below is a sample of a Letter of Intent that can be used by a fiance to indicate ability and willingness to marry within 90 days of arriving to the USA on a K-1 Fiance Visa.
Fiance Letter of Intent
 
Petitioner:        *Name of US Citizen*
                        Address of US Citizen                                        
                
Beneficiary:     *Name of Foreign Fiance*
                                            
 
Re:       FIANCE VISA PETITION
 
To:       United States Department of Homeland Security
            U.S. Citizenship and Immigration Services

Date:
            
Dear Sir or Madam:
 
I, *Name of Foreign Fiance*, do hereby state that I am legally able 
and willing to marry *Name of US Citizen*, the U.S. Citizen petitioner, 
and intend to do so within 90 days of my arrival into the U.S. using 
the K-1 visa.
  
Sincerely,
 
_____________________________
 
*Name of Foreign Fiance*
What is the typical timeline for a K-1 Fiance Visa?
Obtain Documents and Prepare Application
During this time, you will gather the required evidence and work with your attorney to prepare the K-1 Fiance application for filing with USCIS.
Receive Receipt
A few weeks after the application is filed, you will receive a written receipt indicating the Fiance Visa Application is being processed.
Initial Approval From USCIS
Generally, 5-9 months after the filing of the Visa Application, USCIS will approve the case. Sometimes, before the approval, USCIS may ask additional questions about the relationship. This is called a request for evidence.
Transfer to The State Department and U.S. Embassy
After the initial approval, the case will be forwarded to the US. State Department and the Local U.S. Embassy in your fiance's country
Interview Stage
After your fiance pays the Visa Fee and an interview is scheduled, Your fiance visa lawyer will prepare the fiance for the interview. Your fiance will then do their medical examination and attend the interview.
1-4 Weeks After Interview
Visa Issuance
Generally, one to four weeks after the interview, the US. Embassy will issue the Visa and return the passport to your Fiance. After such time, your Fiance must enter the United States and then must marry you within 90 days of entering.
1-4 Weeks After Interview
Does the US Petitioner's Criminal Background Affect a Fiance Visa Petition?
In the early 2000s, The US Congress was concerned that foreign fiances were particularly susceptible to domestic violence and abuse— especially those whose engagements were set up through a marriage broker (sometimes called "mail-order brides"). As a result, Congress enacted the International Marriage Brokers
Regulation Act (IMBRA). Since the IMBRA, the fiance visa application (Form I-129F) now asks whether the US Petitioner and the foreign fiance met through an international marriage broker. In addition, Form I-129F now also asks all U.S. citizens if they have a history of violent crime and crime relating to any substance abuse. If you met your fiance through a marriage broker or have a criminal history, speak to a Fiance Visa Lawyer to determine the best way to ensure the success of your K-1 application.
How can I prepare for the actual K-1 Fiance Visa Interview? What questions can I expect?
Your fiance visa lawyer should prepare you for the specific topics to be discussed at your interview, but in general, you should expect the following:
Dress Professionally

Suit and tie for men if possible or at least a button down shirt and slacks.

Professional dress or suit for women.

Arrive at the Embassy Early. The time on your interview letter is the time of the actual interview, please allow at least 30-60 minutes to get through security and to check in.
When you arrive to the Embassy, present the security personnel your appointment letter and your valid passport. Once you get through security, there is usually another reception where you check in and are usually assigned a number.
At some point you will be called by name or number and will be taken to your interview location.
When you are in the office with the interviewer, be polite and do not sit until asked to.
The officer will ask you for your appointment letter and your passport.
You will then be asked to raise your right hand and to swear to tell the truth and nothing but the truth.
The questions that the officers ask may not always be the same and may not necessarily be in the following order, but usually they are as follows:
Most officers begin be reviewing the DS 160 form. They will ask your name, address, date of birth, etc and everything that is on the form. Please review the form and familiarize yourself with the questions. If there are answers that are incorrect or misspelled on the form, the officer will correct them. This is normal and part of the process.
If you do not understand a question, tell the officer, they will rephrase it.
At any point, the officer may ask to see documents pertaining to the petition, so be ready to present them.
After the officer reviews the form, they normally start asking questions about your relationship with your fiancé. Below are some typical types of questions asked. Please note, that each interview is different, so the questions you receive may not be the same:

Have you ever been to the USA?

Do you have any relatives in the USA?

How did you meet your fiance?

When did you meet in person?

How long have you known each other?

When was the last time you met your fiance? Where?

When did your fiance propose?

What do you love about your fiance?

When are you going to travel to the U.S.?

If so, on what kind of visa did you travel to the U.S.? How long did you stay? When did you return?

What is your fiance's birthday?

Where was your fiance born?

What does your fiance do for living?

Where does your fiance work?

What is your fiance's designation at work?

Does your fiance have any brothers and sisters?

Where does your fiance live?

Where do your fiance's parents live?

Do you have any brothers and sisters?

What do your parents think about this engagement? Do they approve of it?

When did your fiance divorce?

Why did your fiance's first marriage not work out?

Does your fiancé have any children? How many, how old? Do they live with your fiancé?

Are you willing to take care of your fiancé's children if they live with him/her?

When and where are you going to have the wedding?

How much time have you spent together?

Did you have an engagement party?

Did you make a formal announcement of your engagement to family and friends?

How do your families feel about your plans to get married?

Have you made any wedding plans?

When the interview is over, the officer may ask for additional details or evidence in order to complete the petition. This is fairly common and nothing to worry about. Speak to your fiance visa lawyer about any additional requests or concerns. The case usually gets approved shortly after we address their requests. If the officer has no requests, they will keep the passport and give you instructions on how to pick it up with the visa stamp in it.
Additional Interview Tips:
When answering, answer out loud, yes or no. "Ahem" or shaking the head is not acceptable.
Be organized. The more you are organized, the easier the interview will be.
Do not joke with the officers.
Be polite.
If the officer is rude, be patient. If it becomes excessive, you may ask for a supervisor, but this is not common.
Do not bring electronics, weapons or sharp objects.
If you do not intend on arriving in the USA within the next 90 days, please tell the officer so that they can extend the validity of the visa to allow you to arrive at a later point.
VERY IMPORTANT: When you receive your passport back with the visa, you may also receive an envelope that says "DO NOT OPEN." DO NOT open it as it will invalidate the interview and you'll have to do it all over again. You will have to turn this envelope in at the airport to the customs and border patrol when you arrive in the USA.
---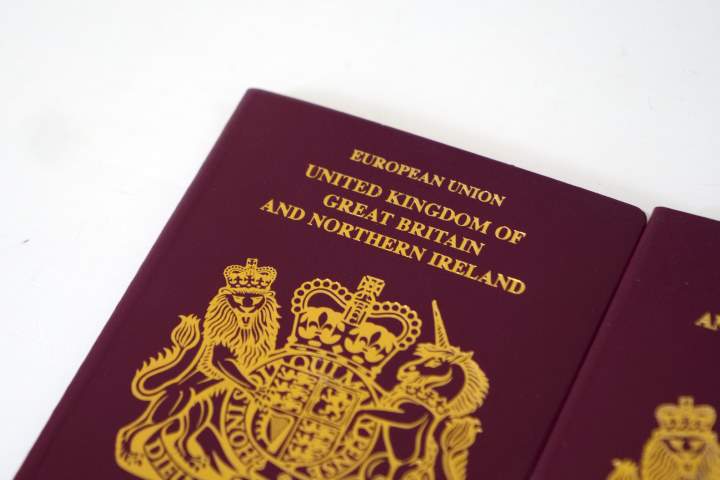 ——–
What do I have to bring to my K-1 Fiance Visa Interview?
Always be sure to speak to you Fiance Visa Lawyer about what to bring to the interview, but in general, the following items should be collected and brought to the embassy:
Your Visa Appointment Letter
Your DS 160 Confirmation Letter
Your SEALED medical exam results
Your Passport
Your Birth Certificate
Background Check Results (Police Certificate)
Three Passport Style Photographs.
Certified records of prior marriages and/or divorces (If applicable)
Record of No Marriage (If applicable)
Copy of the I 129-f Fiance Visa Approval Letter
Copy of your US Fiance's Birth Certificate

PLEASE NOTE some officers will require an original birth certificate, so it may be a good idea to have one at the interview.

Copy of your US Fiance's US Naturalization Certificate (If applicable)
Your US Fiance's records of prior marriages and/or divorces (If applicable)
Affidavit of Support – I 134 and supporting evidence:

US Fiance's Recent Pay Stubs and/or social security statement.

US Fiance's Past 3 tax returns including W2's

US Fiance's proof of assets, if income is bellow requirement.

PLEASE NOTE some officers will require an original signed form I 134 instead of an e-mailed one.

BONAFIDES: anything showing you have met in the past two years and that you have a valid relationship. Examples include

Evidence of trips – hotel receipts, travel tickets, event tickets, etc

Evidence of financial support or financial commingling – wire transfers, gift receipts etc.

Copies of correspondence, e-mails, chats, TXT messages.

If you have wedding plans, bring proof of those.

It is a good idea to put these documents in a separate folder as the officer often asks for all of it once.

Note, whatever you give the officer will not be returned, so do not give them one of a kind photos or sentimental items.
More questions? Get Your Free Initial Consultation with a Fiance Visa Lawyer Today:
Fiance Visa Frequently Asked Questions:
How long does a K-1 Fiance Visa take to process?
The processing times may vary depending on the country of origin of the fiance and the current workload of the various immigration departments involved. However, most fiance visas should be processed in a bout 6-9 months. The application is initially approved at USCIS and is then sent to the National Visa Center and then the US Embassy in the country of your Fiance's residence. At this point, the Fiance will have to submit another set of documents online to the NVC or the Embassy before an interview is scheduled. Six to Nine Months is a Long Time. Are There Other Options? Depending on your particular situation, your fiance may be able to enter with a different visa or without a visa and later adjust her status to obtain a green card. Feel free to contact us to discuss this possibility further. You can check the current USCIS processing times on their website at https://egov.uscis.gov/processing-times/ .
How much does a K-1 Fiance Visa Cost?
The initial USCIS fee is $535.00 followed by a State Department Visa Fee of $265.00. The Fiance will also have to undergo an immigration medical examination that generally costs anywhere between $150 -$500 or more if the fiance does not have the proper vaccines. There may also be fees associated with translations and procurement of documents, such as birth certificates, divorce decrees, criminal records, etc. If you decide to use a Fiance Visa Lawyer for your case, the legal fee for our services is $2,500.00. You view more details about our flat fees on our Immigration Lawyer Fees page.
What is a K1 Adjustment of Status?
Change of status or adjustment of status for a K-1 Fiance is the process that takes place after the fiance arrives to the united states and gets married. It involves another set of applications that are filed with USCIS and usually another interview at the end of the process. The time frame varies depending on the caseload of the local USCIS field office, but generally it takes anywhere between 6-12 months. The major requirement is that the Fiance and her US Citizen sponsor be married within 90 days of entry into the US. If the marriage does not take place within 90 days, the fiance will not be able to adjust her K-1 visa to that of a permanent legal resident (green card holder). It is also highly recommended that the application be submitted within that 90 day time period.
Which is faster, a Fiance Visa or Spousal Visa?
Generally, the Fiance Visa will be slightly faster, so if your goal is to be together in the USA as soon as possible, the Fiance Visa is the better option. However, the spousal visa has its benefits, including the fact that a spouse that arrives with a spousal visa (Permanent Residence) is permitted to be employed basically right away.  A Fiance Visa Lawyer can assist you in determining which process is best for you and your family.
Can you Travel outside the USA with a K-1 Fiance Visa?
Generally, the Fiance Visa is a one time entry visa – meaning that it cannot be used to leave the US and come back. Once the fiance Visa Arrives they should get married as soon as possible and file for adjustment of status – part of which should be a travel permit and work permit application. A Fiance Visa Lawyer can assist you in this process.
Can you expedite a Fiance visa?
No, unless there is a dire humanitarian reason, generally a Fiance Visa petition cannot be expedited. Speak to a Portland, OR Immigration Lawyer to determine if your immigration situation would be case that could qualify for an expediting request.   
When can a Fiance Visa Applicant Apply for US Citizenship?
After a a Fiance enters the US, they must marry and apply for adjustment of status. Once that process is done, the fiance will receive a two year green card. The green card must then be renewed (conditions removed). After three years of being a green card holder, the former fiance can petition to naturalize and become a US. Citizen.  A Portland, OR Immigration Lawyer can help with the Naturalization process.
Can a Fiance Visa be extended?
Generally, no, a Fiance must marry within 90 days of arriving – this time period cannot be extended. However, once the fiance marries and applies to adjust her status, she can remain in the USA while her case is processing.
Can a Fiance Visa Be Denied?
Yes, it is possible for an incorrectly filed Fiance Visa Application to be denied. Also, applicants and petitioners with criminal and complex immigration backgrounds could see complications in their petitions. This is why it is important to have a competent Immigration Lawyer handle a Fiance Visa petition from beginning to end. A fiance visa lawyer can help you avoid common mistakes and help ensure that your petition has the best chances of being approved
Do I need a Fiance Visa Attorney?
Although you may be able to prepare the petitions and go through the process on your own, submitting the petition incorrectly can lead to a denial that may have other consequences in the future. Not knowing all of the nuances involved can prolong the process and sometimes lead to minor children aging out. The process involves working with multiple agencies, including U.S. embassies that are very difficult to communicate with. An experienced Immigration Lawyer can guide you through the entire Fiance Visa process and help ensure a successful outcome at the initial visa process as well as the subsequent adjustment of status. Contact a Fiance Visa Attorney today. Attorney Mario Musil handles Fiance Visa cases in Portland, Oregon and throughout the United States.
Can Fiances work or study in the U.S.A.?  When Can a Fiance Work in the USA?
Yes, a fiance can petition for a Work Authorization allowing them to work and study while they wait for their green card to be approved. Normally, the work permit is issued within 90 days of applying for it. It is generally submitted with the application to adjust status.
Can Same Sex Couples Apply For a K-1 Fiance Visa?
Yes, same sex or gay couples are eligible to apply for K-1 fiance visas. Our offices has handled many same sex petitions in the past and can advise you on the process.
Can a K-1 Fiance Bring His or Her Children?
Yes, the unmarried and under 21 years old children of your fiance can follow their parent to the United States and also obtain a green card after the marriage takes place.
What if I have a criminal background? I can still petition for a Fiance Visa?
If either party has criminal background, it may be a bit more difficult to obtain the fiance visa, but there may be solutions. If the US Citizen has prior criminal charges involving domestic violence, drug or alcohol abuse, it may be important to show rehabilitation. Also the petitioner may decide to skip the Fiance Visa and simply marry their fiance in his or her home country. This would reduce the requirement to explain the petitioner's criminal background. The foreign fiance may have a bit more difficulty with a criminal background and may require a waiver in her application. It is best to speak to a Fiance Visa Lawyer to discuss the specifics of your particular situation.
Our K-1 Fiance Visa Petition Has Been Approved. Now What?
If your initial form I 129-F has been approved, the case will now be forwarded to the State Department. The fiance will have to complete the Form DS 160, pay the visa fee, schedule the medical exam and the interview. This process can be a bit challenging and it may be a good idea to utilize the help of a skilled immigration lawyer.
What if there is a significant age difference between me and my Fiance?
Age differences are quite common in typical Fiance Visa applications and are not in it of itself an issue preventing approval. However, K-1 fiance visa petitions with great differences in age are scrutinized more. Clients with a significant age difference would benefit from the advice of a qualified immigration lawyer that could advise them on how to minimize the risk of Requests for Evidence and Denials.
Do I have to be Divorced before applying for a Fiance Visa?
Yes, before you file your fiance visa application, you and your fiance should be divorced from prior spouses and be available to legally marry.
What type of visa is required for a immigrant to enter the country for the purposes of marriage to US citizen.
A K-1 Fiance visa will allow a foreign citizen to enter the United States for the purpose of marrying a US Citizen within 90 days.
When Can a foreign Fiance start working?
A K-1 fiance entrant can apply for a work permit upon entry, but that work permit will only be valid until the fiance visa expires in 90 days. Since it generally takes more than 90 days to get the work permit, it is usually not worth to apply for the EAD based on the K-1 Fiance visa. It would be more prudent to apply for a work permit when the fiance marries and applies for adjustment of status with form I-485. If working is important to your fiance, discuss different possible options with a Fiance Visa Lawyer.
When can a fiance visa applicant apply for US Citizenship?
US Citizenship is many steps down the line of a typical fiance visa applicant. After the fiance obtains his or her K-1 visa, she must marry in the USA and apply for permanent residence (green card). After two years of having a green card, the fiance must remove the conditions on her green card with form I-751. After having been a green card holder for 3 years, the fiance may apply for US Citizenship, this process however, is not required. A fiance visa lawyer can advise you of the different stages in the process.
Is a fiance visa immigrant or nonimmigrant visa?
Fiance visas are a hybrid type of visa that are usually marked as non-immigrant at consular posts – with the understanding that they are ultimately immigrant visas once the fiance gets married in the USA and applies for adjustment of status.
What if my fiance visa was denied and sent back to USCIS?
Sometimes, Fiance visas may be denied for a variety of reasons – lack of evidence of bonafide relationship, fraud accusations, or prior immigration issues. If you have had a K-1 visa denial, you should contact a fiance visa attorney and discuss your options. Generally, the process would begin by requesting a copy of your application file through a FOIA request that would allow your attorney to see the reason for the denial. Many times marrying your fiance may resolve the issue and allow you to move forward with your relationship and the immigration process.
What our past clients have to say about our services:
Personable and Dedicated I hired Mr. Musil in 2016 for an immigration matter. He was very personable, honest, hardworking, knowledgeable, and checked in... read moreI hired Mr. Musil in 2016 for an immigration matter. He was very personable, honest, hardworking, knowledgeable, and checked in on me throughout the month(s). His fees are fair and he is a hard working man. read less

Kaitlin Davidson

5/23/2017

Excellent Lawyer Mario handled my wife's petition to become permeant resident very professionally. All our questions were answered in a timely fashion.... read moreMario handled my wife's petition to become permeant resident very professionally. All our questions were answered in a timely fashion. Mario even went above and beyond his duties by going to get documents from the court house on our behalf. We will use his services again should the need arise. read less

VOP My son had a VOP charge and Attorney Mario took the case and kept both my son and I constantly... read moreMy son had a VOP charge and Attorney Mario took the case and kept both my son and I constantly informed of the case. Not only that, but he dealt with my son's other PO from NY and that alone was helpful. I wish him success in his legal endeavors. read less

Beat Immigration Lawyer I was looking for the Best Immigration lawyer and I found "THE MUSIL LAW FIRM. I would highly recommend Mr.... read moreI was looking for the Best Immigration lawyer and I found "THE MUSIL LAW FIRM. I would highly recommend Mr. Mario Musil, because he handles the immigration case with great precision and commitment. Our family would like to express our appreciation toward Mr. Musil legal knowledge, dedication and attention to details to our immigration case. A review alone cannot express the appreciation we have towards Mr. Musil.Thank you once again from the Bacchus Family. read less

Mario was very helpful when I spoke with him regarding my naturalization concern. He was incredibly knowledgeable and was able... read moreMario was very helpful when I spoke with him regarding my naturalization concern. He was incredibly knowledgeable and was able to help me frame my problem and see my available options. read less

Great Help I contacted Mario Musil before I started my immigration process. At that point in time, I wasn't sure whether or... read moreI contacted Mario Musil before I started my immigration process. At that point in time, I wasn't sure whether or not I wanted to hire a lawyer or do all the paperwork myself. In the end, I decided to do everything on my own, but Mario Musil was very kind and helpful when I contacted him with questions. Later on, I contacted him again with some issues I was having, and I had the same experience. I would definitely recommend you contact Mario Musil if you are looking for someone who understands that immigrating is stressful, different for everyone and needs someone who treats you like a person. read less

L.LaneI highly recommend Mr. Musil as one of the best immigration lawyers in Florida. Mr. Musil is a superb person... read moreL.LaneI highly recommend Mr. Musil as one of the best immigration lawyers in Florida. Mr. Musil is a superb person and highly skilled lawyer . He correctly gathered a large number of evidence for my case, skillfully built the case so that the immigration authorities had only one option-to approve the case. Mr. Musil was very attentive to my needs and concerns along with the many questions I had. He was also very patient with me as my English comprehension and ability to communicate is very poor. After listening to me, which may have seemed like hours, he gave me his legal opinion and took his time to explain one approach of a few and the possible outcome in my case. He was concerned with my understanding of what he was saying and asked if I had any questions. With Mr. Musil's guidance and direction I took a pro-active role in helping build my case. I believe I couldn't have done it without him. I highly appreciate Mr. Musil for his friendliness, patience and trouble-free help at all times.THANK YOU MARIO MUSIL.L.Lane read less

Elena Zima — Винтажные Украшения

8/22/2015

My husband and I worked with Mr.Musil to process a green card. Mr.Musil guided us through the entire process and... read moreMy husband and I worked with Mr.Musil to process a green card. Mr.Musil guided us through the entire process and relieved us of a lot of stress. He was very professional, organized, knowledgeable, and prompt. We are very pleased we hired him as he made the whole process much easier. We would strongly recommend Mr.Musil to anyone. An excellent immigration attorney! read less

Mae-Anne Qureshi

2/22/2021

Mario is always accessible, professional and responsive to any questions we had in a timely manner. He explained the... read moreMario is always accessible, professional and responsive to any questions we had in a timely manner. He explained the process very well from the start and was very transparent. We had several obstacles along the process and he was always quick to guide me through it and get it straightened out. Hiring Mario as my immigration lawyer is worth the money because without him, I wouldn't have known what to do with my case. Thank You so much Mario! You're the best! read less