Portland Oregon Citizenship Lawyer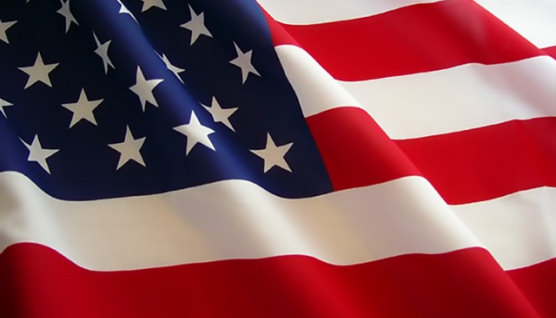 What are the main ways a non-citizen can become a U.S. Citizen?
If a person is not born a U.S. Citizen, they can become one through a process known as Naturalization. Minor children that are not U.S. Citizens can also become citizens when their parents Naturalize by obtaining a Certificate of Citizenship. An experienced citizenship lawyer can help you determine if you already are a citizen or if you would be a good fit to naturalize.
Requirements of Naturalization
The requirements:
Must be 18 years old on older
Must be a permanent resident i.e. green card holder.
Must have continuous permanent residence in the U.S.A. for the past 5 years.
Show continuous physical presence in the U.S.A. of at least 30 months in the past 5 years or 18 months in the past 3 years if permanent residence was through Marriage to a U.S. Citizen.
Must live in your state at least 3 months.
Must be a person of Good Moral Character
Must pass a Civics exam as well as an English Speaking, Writing and Reading Test
How Much does the Naturalization Application Cost?
Fees:
USCIS Naturalization Fee Visa Fee: $640.00
USCIS Biometrics Fee: $85.00
Citizenship Lawyer Fees
If you decide to use a citizenship lawyer, The Musil Law Firm charges a flat fee for naturalization representation.
You can learn more about our fees at: Portland Immigration Lawyer Fees.
Documents Needed for Naturalization
Generally Required Documents:
Copy of your Birth Certificate
Copy of your Passport/ Visa if you have one
Copy of the front and back of your Green Card
Any current and past marriage licenses and any divorce decrees
Any records of criminal charges, even those that were sealed or expunged
Past 5 years of Tax Returns with any W2's and/or 1099's or Transcripts
Proof of payment of child support if applicable
Your citizenship lawyer may also advise you to collect additional information based on the specifics of your situation.
How long is the Naturalization Process
The processing times may vary depending on the number of applicants applying and the complexities of a particular case, but most Naturalization Applications are processed in 6 to 12 months.
What is The Naturalization Exam?
The naturalization exam consists of two main areas:
U.S. Civics Exam

The Immigration Department – USCIS – provides us with 100 questions and answers with topics of U.S. history, government, geography and similar civics issues.
During the Naturalization Interview, you will be asked any 10 of the 100 questions that are published.
You only need to get 6 of those questions correct, and many officers stop that part of the examination once you have reached the 6 correct answers.
Remember that all of the questions and answers are available to naturalization applicants ahead of time

The English Speaking, Writing and Reading Exam

During the entire interview, the officer will asses your ability to Speak English, although you may have an interpreter with you.
The officer will ask you to read one to three basic sentences out loud.

An example sentence: The first president of the United States was George Washington.

The officer will ask you to write one to three sentences.

An example sentence: Washington DC is the capital of The United States.

USCIS provides a list of words that applicants should be able to write and read.
There are a few exceptions to taking the Naturalization Exams:
Both the English and Civics test may be waived do to a documented medical disability or a condition.
The English exam may be waived if you are 50 years old, or older, and had been a permanent resident for 20 or more years OR if you are 55 years old, or older, and had been a permanent resident for 15 or more years. In that case you would still have to take the Civics Exam, but you would be able to use an interpreter.
What Happens if I fail the exam?
Although it doesn't happen often, applicants may come back to retake the exam one more time without reapplying if they fail to pass it the first time.
You can prepare for the Naturalization Exam with the free study guides on the USCIS Naturalization Page.
Is a Citizenship Lawyer Required for A Naturalization Application?
You may be able to prepare the petitions and go through the process on your own. However, submitting the petition incorrectly can lead to a denial that may have other consequences in the future. Not knowing all of the nuances involved can prolong the process. An experienced Immigration Lawyer can guide you through the entire Naturalization Process and help ensure a successful outcome. Having the assistance of an experienced citizenship lawyer is also important if the applicant has had any issues with immigration in the past, if the applicant has had prior arrests, serious financial issues or other problems that could raise questions as to the applicant having a good moral character.