Criminal Defense Lawyer
Central Florida's Criminal Defense Lawyer Serving Brevard County, Orange County and Surrounding Areas.
Protecting Your Rights
If you or your loved one have been accused of a crime, it is imperative that you defend and protect all of your rights and freedoms with a strong defense strategy.
In Florida, we have an adversarial justice system, which means that if you do not have someone fighting on your side, the government will not have your best interest in mind and you may come out of the criminal process having been dealt a very short end of the stick. Hiring a skilled criminal defense attorney can help you change the path of your case and help you get results that protect your rights and freedoms.
An experienced attorney can help you in many ways, from articulating defenses to you charges, to negotiating fair-results all the way to trying a case before a jury of your pears.
Criminal Defense Attorney Mario Musil can represent you  in all types of criminal cases in Brevard County, Orange County and surrounding areas.
How Can a Criminal Defense Lawyer Help Me?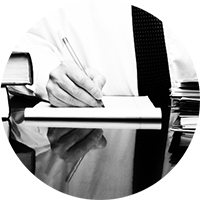 Legal Experience and Trial Skills
Attorney Mario Musil has represented hundreds of clients in all types of criminal cases from simple Batteries, to Drug Charges, DUIs and even 2nd Degree Murder. Mr. Musil has the experience  and legal skill to assist you by analyzing the case, the discovery and all of the circumstances in your matter to create a road map to a successful outcome. From drafting motions for dismissal to suppressing illegally obtained evidence to taking your case to trial, attorney Musil has the legal-know-how to help put you in the best possible position in your particular circumstance.
A criminal defense lawyer can assist you by analyzing the case, the discovery and all of the circumstances in your matter to create a road map to a successful outcome.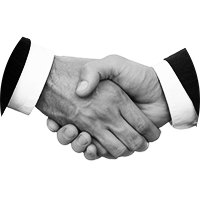 Negotiating Skills
There are many lawyers that advertise " Aggressive Defense" tactics and attempt to impress their clients with loud and over the top arguments in court. Although this may impress some clients, more often than not it results in harming the communication channels and the ability to negotiate with the opposing counsel – The Assistant State Attorney.  At The Musil Law Firm, we negotiate with skill, both legal and people skill. When there are legal issues that may make the State's case difficult, a criminal defense lawyer will present these issues to opposing counsel in order to obtain a better deal for you. Many times, however, the facts of your case may be that you've made a mistake and all of the evidence clearly shows that you committed the crime. For example, a client may be charged with Petit Theft from a retailer. There may be a video clearly showing the client enter the store, place merchandise into their bag and walk out of the store without paying. Unless the client has a legal defense, such as being forced to commit the crime, it is unlikely that a client will win in trial and completely avoid sanctions in such a case. In a situation like this, a skilled attorney will be your advocate, present you to The State Attorney's office on your merits and seek an outcome that will help you preserve your rights and freedoms. For example, we may negotiate a Diversion Program, where the case could get Dismissed after you do some community service, pay some fees and stay out of trouble for a few months. Having the ability to speak with the State Attorney's office without annoying or upsetting them, can often be crucial in obtaining a good result in your case.
Possible Outcomes and Resolutions
There are many different ways a case can be resolved depending on the particular charge, the exact facts of the case and your history.
Possible Defenses to Your Case
Each case is different, yet there may be certain types of defenses that may be used regardless of the type of case. We explore those here.
The Life Cycle and Procedures of a Criminal Case
Deciphering what an arraignment is or what happens at a docket sounding or pre-trial conference can sometimes be overwhelming. Learn the basics of a criminal case here.
Contact a Brevard and Orange County Criminal Lawyer Today
Call (321) 252 4396 for a Free Initial, No Pressure Consultation to Discuss Your Options