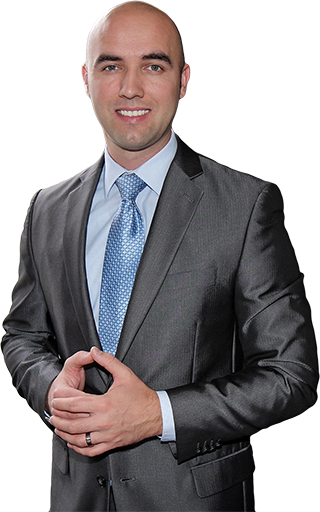 Family Immigration
The Musil Law Firm provides family law immigration services, including Marriage Visas, Fiance Visas, petitions for parents, brothers, sisters and immediate family members. Attorney Mario Musil can assist you in creating a new family or reuniting an old one.
Naturalization
Our Citizenship Lawyer can assist you in determining if you already are a US Citizen through your parents or if you qualify to naturalize. Becoming a US Citizen is one of the most important events in one's life and we stand ready to assist you making this goal a reality.
Removal Defense
If you or your loved one is facing the threat of deportation, attorney Mario Musil can assist you in preparing the best possible defense to your removal. Keeping families together is one of Mr. Musil's biggest passions and we take your removal case as seriously as if it was one of our own.
Business Immigration
If you are thinking of opening a new business office in the United States, our office can assist you with developing the right immigration strategy to help your business grow. Whether you are seeking a temporary visa or a green card through your business, The Musil Law Firm can assist you.
Employment Immigration
We can assist an employer in petitioning for a temporary work visa such as an H1B or permanent residency for their foreign works. Our office can handle the entire employment immigration process, including the PERM labor application.
Experienced and Dedicated Immigration Lawyer
When it comes to your immigration case, experience, skill and diligence matter, we have all three. Immigration attorney Mario Musil has over 10 years of experience handling all areas of immigration law. This experience allows us to watch out for common issues from the beginning and helps us address more complex pitfalls that may pop up in your immigration process. We have successfully handled thousands of petitions and applications for clients all over the world.
Don't Take OUR word for it…See
WHAT OUR PAST CLIENTS HAVE TO SAY ABOUT US:
A true God send into our lives just when he was needed the most Not attorney would even consider taking our case. They all said "I want take your money" . "We can not... read moreNot attorney would even consider taking our case. They all said "I want take your money" . "We can not win this case" Even though everything about our case looked impossible Mr Musil took a chance. He was so kind and went out of his way to meet with us, His price was very fair but his heart was in it and that was the real value to us. He was very knowledgeable as well as he worked tirelessly and he took everyone's feeling in to consideration. He seems to love what he does and that is a major plus for me. Not only did our family member get released on bond he also had all charges dropped. I can not say enough wonderful things to explain my true feeling and gratitude for all His hard work and dedication to our case and our family. Thank you God for sending us Mr. Mario Musil.

Charles and Lillie

5/22/2015

Amazing lawyer and outstanding service. Hired to help with a probation issue for my son. Son was in... read moreAmazing lawyer and outstanding service. Hired to help with a probation issue for my son. Son was in a car in another state and found out there was a warrant out in Florida. The 4 week ordeal began and Mario was able to be both personal with us and professional. He was very efficient. The minute he was told of the arrest, to the second my son was released, Mario was in constant contact with myself and his father. He answered every email from us, every phone call with questions, he tracked down the transportation, and he called three times a day to see if he was in custody yet. Mario was meeting with the DA about the case, before my son ever arrived in Florida. His diligence and hard work and knowledge of local law resulted in the violation being demised and the case being closed with no further jail time. I highly recommend his services and legal assistant.

BEST ATTORNEY EVER!! Coming from a family of attorneys, I can say that Mr. Musil is the most conscious, dedicated and hard working... read moreComing from a family of attorneys, I can say that Mr. Musil is the most conscious, dedicated and hard working attorney that I ever met. He fought hard for us, and resolved an legal issue created by a gov agency. We recommend him in a heartbeat!

Absolutely Recommendable!!!

Brilliant Lawyer !! Mr. Musil is simply great at what he does and I wish him much success in his career. He's very... read moreMr. Musil is simply great at what he does and I wish him much success in his career. He's very knowledgeable, responsive, punctual and understanding. He handled my exceptionally sensitive immigration case with integrity and professionalism which I truly appreciate. Also, he's been available to answer my questions at all times and has done an outstanding job explaining to me step by step the whole process and has provided me with valuable advice. I cannot recommend him enough and would not hesitate to consult with him whenever needed.

Stand by me Was by my side every step of the way, best lawyer for immigration you could have!!!

Mr. Musil was extremely conscientious and kept us constantly updated with emails and phone calls during our change of status... read moreMr. Musil was extremely conscientious and kept us constantly updated with emails and phone calls during our change of status application. We would definitely recommend him for his professionalism, courtesy and efficiency. Thank you Mario very much for your hard work.

excellent attorney,took the worry out of the whole process,i highly recommend him

debbiethebeatles

3/15/2017

Citizenship Application Mario handled all aspects of my citizenship application very well and the process for changing from a green card permanent... read moreMario handled all aspects of my citizenship application very well and the process for changing from a green card permanent resident to a US Citizen was carried out both professionally and efficiently Thank you Mario
Latest News From Our Immigration Blog:
Centrally Located in Portland, Oregon
Conveniently Serving the World