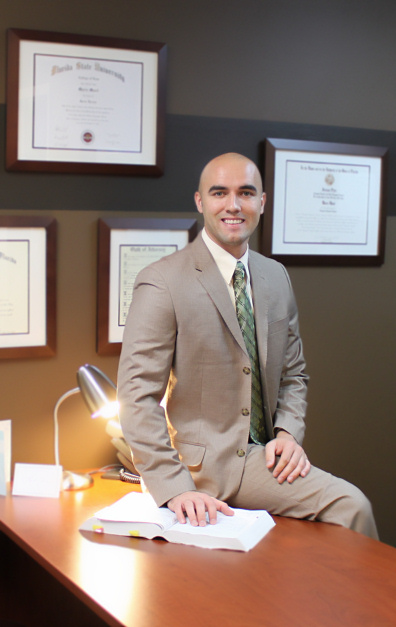 Attorney Mario Musil received his undergraduate degree in Business Management from Florida Gulf Coast University in 2005. The following year, Mr. Musil obtained his MBA from FGCU as well. To fulfill his childhood dreams of becoming a lawyer, Mr. Musil went on to study the law at Florida State University, where he earned his Juris Doctorate degree in 2008.

Mr. Musil started his legal career while still in law school, externing as a Legal Intern for the Office of The State Attorney, where he successfully tried numerous cases. His experiences there sparked a desire to help people in difficult situations and an eagerness and enjoyment in conducting trial work.

After graduating law school, Mr. Musil went on to work at the Criminal Conflict and Civil Regional Counsel's Office, where he represented hundreds of clients in matters ranging from the simplest of crimes and civil dependency issues to some of the most severe crimes.
Shortly after beginning to work at the Regional Counsel's Office, Mr. Musil established a part-time private law firm, Southwest Florida Law, handling various civil and criminal issues in Southwest Florida. As word quickly spread about the law firm, Mr. Musil resigned from the Regional Counsel's office and founded The Musil Law Firm, where he now represents clients with various needs throughout the State of Florida.Having been through numerous distressing experiences, Mr. Musil understands the needs of his clients and continuously strives to provide the levels of service that he himself would expect from an attorney.

In his pastime, Mr. Musil enjoys spending time with his family and friends. He enjoys Florida's water, sailing and never gives up an opportunity to try an extreme sport or a thrilling new ride at a theme park.

Education:

Memberships:
Brevard County Bar Foundation