H1-B Skilled Worker Visa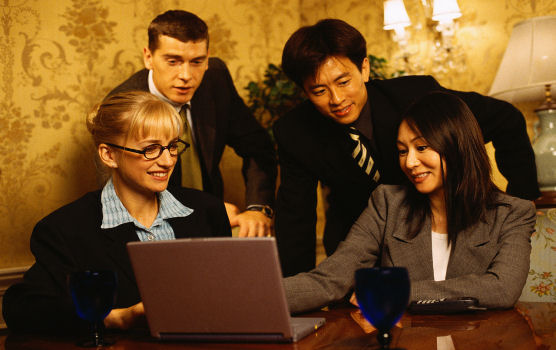 H1-B Skilled Worker Visa
The H1-B visa allows American Businesses to connect with and employ highly skilled foreign workers covering many fields of expertise  ranging from architecture and engineering to health and medicine. This visa allows a foreign national to be sponsored by a US Company for a period of six years and entitles their spouse (husband/wife) and children to accompany them and live in United States of America. Spouses and unmarried children under the age of 21 may receive visas as well. Individuals can not apply for an H1B visa on their own, without the sponsorship of an American Company. One of the main benefits of the H1B visa is that it is a 'dual intent' visa – you can apply for a Green Card (Legal Permanent Residency).
One of the downsides of H1B visas is that they are  subject to annual numerical limits, currently 65,000 for Fiscal Year 2011. Normally H1B visas can last up to 6 years but certain H1B holders may be eligible to extend their H1B status beyond the six year limit under AC21 guidelines.
H1B Visa Eligibility
In general to be eligible for the H1b Visa applicants should hold a four year college degree or higher educational degree, or the equivalent in work experience  OR a mix of further education (e.g. 2 year Diploma) plus work experience. A license to practice in the chosen occupation (if such a license is required to practice).
List of documents required for H1B visa
Passport
One Photograph
A letter from the Current Employer
Offer letter form the company in United States
Resume of the applicant
Sample Company projects documents and some documents describing what the company does
Approval Notice (form I 797) of the original petition
Employment Verification letter
6 Months Bank Statements
Degree Certificates
Once the application for H1B visa has been submitted to USCIS(United States Citizenship and Immigration Service), it will be reviewed for completeness. The attached documents will be checked along with the application. If all the requirements are met, USCIS will send an approval notice to the US employer and approval notice will be sent. Using the Approval Notice, the applicant may obtain the H1 visa from the US Consulate. If the application is denied, the USCIS will notify in writing the reason for rejection.
In case of non approval of the H1B transfer, the original H1B visa will be lost. Hence before entering into a new job, it is always better to complete the visa transfer.
H1B Visa Transfer
Current H1B visa holders can transfer their visa and start work for a new employer once H1B transfer petition is submitted to the USCIS by the new sponsor company. H1B transfers are unlimited. During the H1B transfer procedure, the following documents may be required:
Last 3 months pay slips.
H1B approval documents.
Passport copies.
Copies of I-94 records.
Copy of Social Security Card.
Copy of existing valid visa
Latest Resume.
Copy of all your Diploma/Degrees.
If you are in need of advice regarding  H1-B Visas, please contact The Musil Law Firm for your free consultation by calling: Toll Free – 1-877-70-MUSIL   ( 1-877-706-8745).
The Musil Law Firm, with attorney offices in Naples and Cocoa, proudly serves all of Florida, including: Brevard, Osceola, Orange, Collier, Lee and Charlotte Counties, as well as cities of Cocoa, Melbourne, Rockledge, Titusville, Viera, Cape Canaveral,  Orlando, Altamonte Springs, Fort Myers, Naples and more!