Comprehensive Immigration Services
Free Consultation! CALL (321) 252 4396
Representing Clients in All Areas of Immigration Law in All 50 States with physical offices serving the Greater Orlando Area and The Titusville, Melbourne and Palm Bay Corridor!
Contact Us About Our Immigration Services
Criminal Defense Representation
Free Consultation! CALL (321) 252 4396
This Law Firm vigorously represents clients in all types of criminal defense cases in Orange, Brevard and surrounding counties of Florida.
Contact Us About Our Criminal Defense Services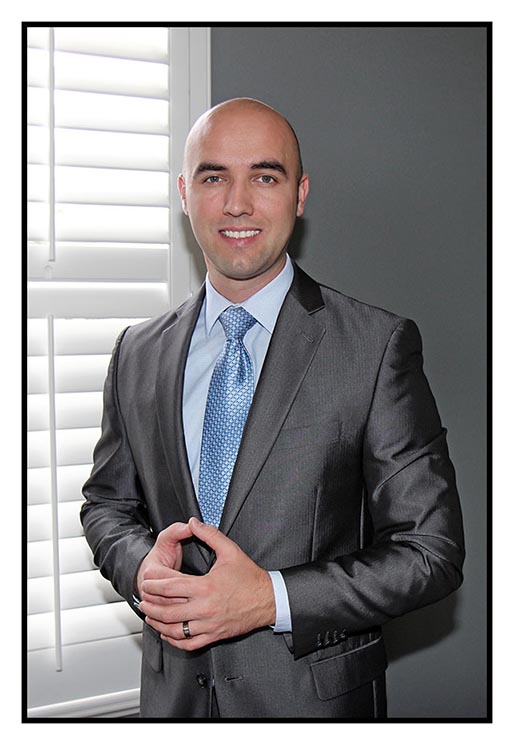 Attorney Mario Musil, JD MBA
Immigration Representation
The Musil Law Firm offers representation in all areas of United States Immigration law – from family based to business based immigration all the way to deportation defense.
Criminal Defense
Attorney Mario Musil represents clients facing criminal prosecution in Florida's state courts. From simple misdemeanors to complex felony cases, The Musil Law Firm can help you, or your loved one, protect your rights with the diligent investigation of your case, plea negotiations and ultimately representation during a trial.
Whether you are searching for an Immigration Attorney or a Criminal Defense Lawyer you have come to the right place. Please feel free to review our website and contact us with any questions or inquiries regarding your particular legal matter.
Criminal Defense Lawyer
Misdemeanor Charges
Felony Charges
Traffic Charges
Bonds
Assault and Battery
Trespass and Burglary
Drug Possession Charges
Drug Dealing Charges
Theft and Fraud
Public Order Crimes
Weapons Offenses
Violation of Probation
DUI Attorney
Drunk Driving Cases
Felony DUI
Reckless Driving
DMV Hearings
Hardship licenses
Boating Charges
Refusals
…and more
Immigration Lawyer
Family Based Green Cards
Employment Based Green Cards
Business Visas
Investor Visas
EB-5 Investor Green Cards
Deferred Action – DACA & DAPA
Specialty Workers
Citizenship through Parents
Hardship Waivers
Immigration Trial Lawyer
Deportation Defense
Cancellation of Removal
Prosecutorial Discretion
Termination of Proceedings
Bond Hearings
Master Calendar Hearings
Individual Hearings
Voluntary Departures
…and more
---
"Justice cannot be for one side alone, but must be for both."
Eleanor Roosevelt
Viera, FL Immigration Lawyer
A
ttorney Mario Musil can assist you, your family or your business in reaching your immigration goals. From family-based immigration petitions, to business and investor -based applications, all the way to deportation defense, The Musil Law Firm can handle all aspects of immigration law.
---
"Give me your tired, your poor, your huddled masses yearning to breathe free."
Emma Lazarus Quoted on Statue of Liberty
Brevard County Criminal Defense Lawyer
W
hen you or your loved one are facing criminal charges in Brevard County, it is important to hire a passionate and an experienced attorney who can help you protect your rights. Criminal Defense Attorney Mario Musil can assist you in your matter before even charges are filed by representing you before the respective law enforcement agency. If an arrest is made, Mr. Musil can fight to help you bond out of jail and later attempt to minimize the effects of you arrest. Various motions and negotiation techniques can be used to obtain a favorable result in many cases. The Musil Law Firm handles all areas of criminal law throughout Florida, including Misdemeanors, Felonies, Driving Charges such as DUI, theft and drug cases among others. Contact Viera, FL Criminal Attorney Mario Musil for your free initial Consultation Today!
---
"Each time a man stands up for an ideal, or acts to improve the lot of others, or strikes out against injustice, he sends forth a tiny ripple of hope."
Robert F. Kennedy
Why Choose The Musil Law Firm?
A
t The Musil Law Firm, our number one priority is to offer the level of service that we would expect should we have a legal need. Convenient appointment times, promptly answered phone calls and e-mails and a professional demeanor all help you achieve your goals in the least stressful way. Competent, timely and ethical representation put you on solid ground when it comes to prevailing in your matter.
S
triving for low overhead costs, relying on word-of-mouth advertising rather than grandiose marketing budgets and good old efficiency allows The Musil Law Firm to offer services at competitive rates. Whether you are seeking immigration help or representation in a criminal or business matter, start your legal project without braking the bank. The Musil Law Firm accepts all major credit cards for those needing payment arrangements.
P
art of our strategy to offer great customer service and competent legal representation relies on the ability to spend adequate time on each person's case. The Musil Law Firm is not a volume practice and our case load is limited to a manageable level, allowing us to exceed client expectations and meet your legal goals. Being a boutique law practice brings you the level of service you deserve at the price you can afford.
The Latest News From Our Legal Blog:
The consequences of a fraud allegation on a Visa petition can be devastating. Not only can it lead to a denial of one's current immigration case it can potentially prevent a person from ever being successful in obtaining any U.S. Immigration benefit. It is... read more
Immigration Law Services are provided Worldwide. Criminal Defense Matters are handled in the following geographic areas:
Viera, FL
Orlando, FL
Melbourne, FL
Titusville, FL
Palm Bay, FL
Indialantic, FL
Rockledge, FL
Cocoa, FL
West Melbourne, FL
Indian Harbour Beach, FL
Merritt Island, FL
Cape Canaveral, FL
Brevard County, FL
Orange County, FL
Central, FL
---
The Musil Law Firm is Centrally Located in Brevard and Orange Counties, Serving All of Central Florida! Call (321) 252 4396 to Discuss Your Case Today!